Are you frustrated by tax? Don't know where to start? Worried about
meeting deadlines? Need help dealing with HM Revenue & Customs?
Call us now as we are here to help.
We specialise in helping individuals and the self-employed at cost effective prices to ensure you
meet all your tax obligations and deadlines.
If you need help with your tax return as an individual, sole trader, freelance contractor or landlord,
or with your payroll as an individual, business or charity, we offer a friendly, approachable and
efficient service. We can also assist you with problems relating to tax codes and tax credits.
With over twenty years' experience providing tax and payroll services we understand the difficulties
faced by those who simply want to deal with the tax compliance and get on with their lives.
Our aim is to make this as simple as possible, without cutting corners, and take the headache
out of dealing with your tax affairs.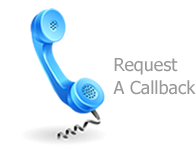 BBC Business News Headlines